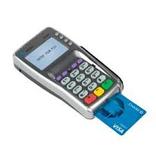 VX805 – EMV/NFC PIN PAD
---
This pin pad provides everything needed to securely accept payments and other transactions, with the agility to quickly embrace future technological change, including NFC mobile commerce and EMV. The sleek device is easy to hand over, simple to use and exceptionally rugged to stand up to the most demanding retail environments. It also offers the latest security protections – including full compliance with PCI PTS 3.X – plus EMV Level 1 and 2 Type Approval. All this, plus the assurance that comes from VeriFone, the world's leader in payments.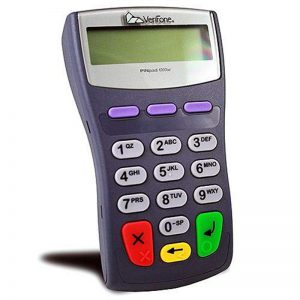 VERIFONE 1000SE PIN PAD
---
The Verifone 1000se is a very versatile pin pad. It does not have the EMV and NFC options on the Pin Pad itself, however it does have those capabilities. Many merchants do not like the EMV on the actual Pin Pad such as the Vx805 above due to operator error or confusion. The 1000se Pin Pad has all of the same security features and industry requirements, however the only difference is the merchant inserts the EMV chip card in to the actual terminal and the customer only enters their pin number. This makes it extremely convenient for the customer. The Verifone 1000se Pin  Pad is a great compliment to the Vx805 EMV Pin Pad.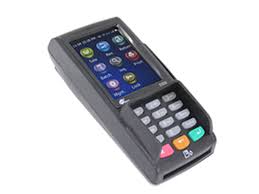 PAX S300 Integrated EMV Pin Pad
---
The PAX S300 Pin Pad is integrated for retail solutions and offers high end security when it comes to processing transactions. It has all the normal features of EMV pin pads, but adds a extra layer of encryption which safeguards transaction information. It has a large, color touchscreen which is stylish and unique. Unlike many other pin pads, the PAX S300 has an electronic signature capture feature which helps streamline and secure the transaction. Hands down, the PAX S300 is the most versatile pin pad in the industry.